Posted by The Roller Circle on 6th Oct 2023
Disclaimer: Smoke Responsibly Social is an objective community sourced responsible consumption based platform. By way of Smoke Responsibly Socials Daily Roller shares the experiences and advice of cannabis experts, professionals, and consumers.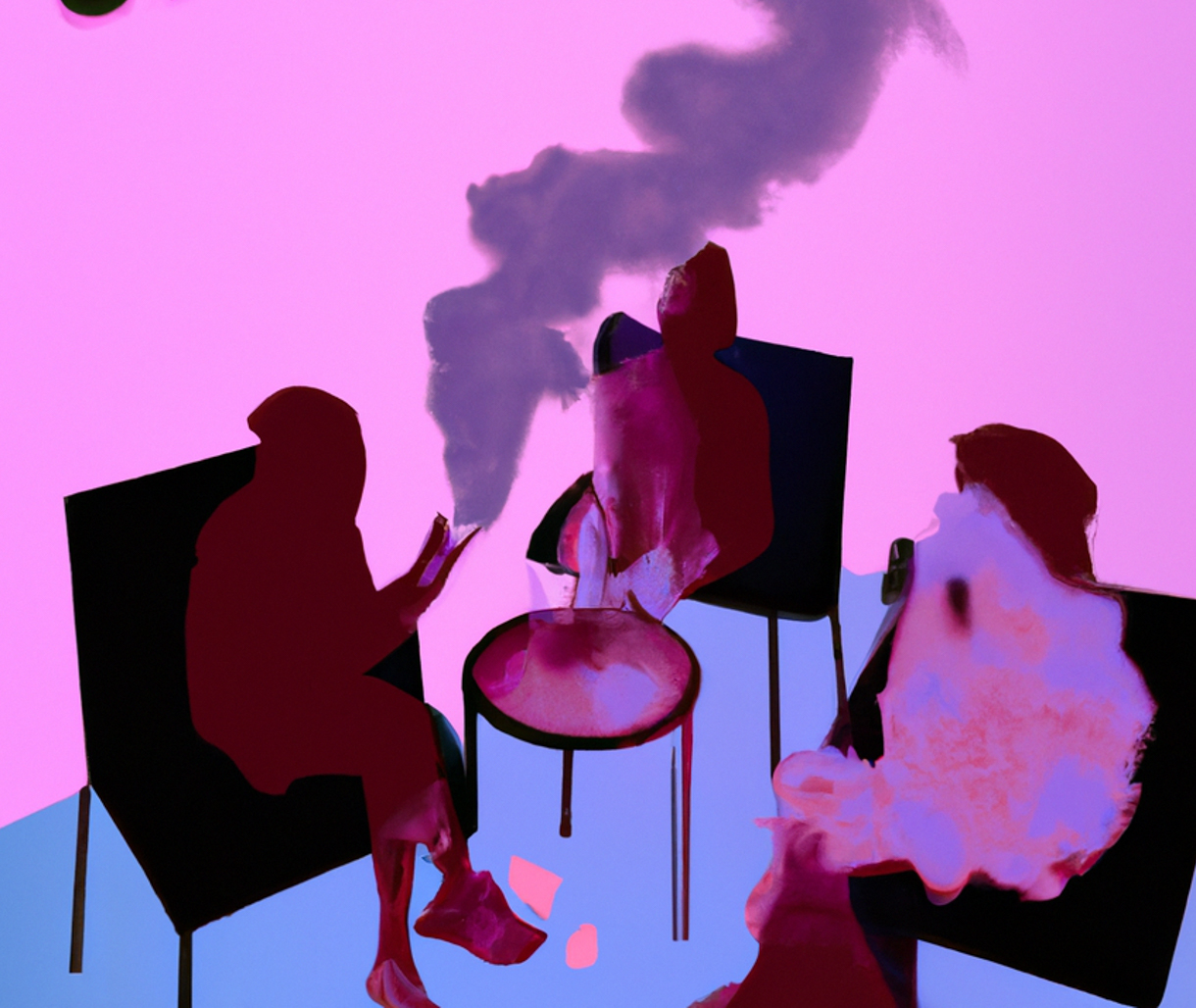 How: Few Doctors, today, know how to even begin the discussion on proper cannabis use based on the individual health needs of their patients.
Throughout Smoke Responsibly Social's 2023 series many our guests have shared powerful stories of how they were impacted by their own firsthand encounters with others that benefited from cannabis when all other presented solutions failed. In part 6/9 of our 2023 Guided Expert Conversation Series we have an open conversation with Dr. Consalter, Founder of NeuroMedici, discussing a range of topics from his immigration to the US from Brazil, his initial skepticism toward medical cannabis, why he believes medical professionals should use cannabis, and more.
The primary goal of Smoke Responsibly Social is to develop a sense of community that is informed and empowered in our decision making about consuming cannabis. Secondly, to produce a community sourced framework for safe and responsible cannabis consumption. Because consuming cannabis can impact everyone's health differently we felt it was critically important to get a practicing doctor's perspective on responsible cannabis usage. As controversial as medical cannabis seems it has been around for centuries, and seems to go through periods of acceptance & prohibition.
With the insights gathered from our discussion with Dr. Consalter we hope attendees feel more empowered in their consumption, develop a mindful practice when consuming while under the prescription of pharmaceutical drugs, and feel capable of rising above the stigma associated with consuming cannabis for personal well-being.
Rather than our usual text based write up we have prepared an edited for viewing recap of talking points from our discussion with Dr. Consalter. We hope you enjoy, and find a jewel worth taking with you!
Was: FUN ¤ EYE OPENING ¤ POSITIVE
Dr. Consalter shared a frank perspective on the evolution of cannabis as a medicine during his time practicing as an internal document. Given the high stress environment most doctors and nurses work in, Dr. Consalter shared he believes more medical professional should use cannabis because it helps with neuroplasticity. In addition to sharing his personal views he also provided how following use guidelines for cannabis can help reduce harm and reliance on drugs such as prescriptions, opioids, and more.
Attendees were also able to learn about the political relationship between big pharma, medical education, and policy advancement. Medical use of cannabis has been catching on across the globe, but there is still ideological roadblocks, including religious. Dr. Consalter noted the importance of continued education, and discussing cannabis use with the youth.
Many attendees were shocked to learn about coming research that may prove that cannabis prohibits, or drastically delays, neuro degenerative diseases. As Dr. Consalter shared we could still be 20-30 years from such a revelation, but based off research on mice current indicators look promising. Of course this poses threat to the business model of most pharmaceutical companies.
What are Dr. Consalter's responsible consumption tips?
1. Know what you are doing: Do your research, even beyond what your Doctor may recommend.
2. For macro dosing make sure you have someone you trust that can watch after you.
3. Be mindful of mental health issues as cannabis use can disrupt stability due to its ability to create disassociation.
for more please our edited for viewing recap of the conversation with Dr. Consalter.
It: Each month, Daily Roller hosts a community event where we bring in Special Guests for Guided Conversations discussing important topics related to cannabis, such as cannabis policing, best practices for consuming legally, research, and current events. Our goal is to create a universal community-sourced framework for mindful, happy, and responsible cannabis consumption. The events are formally held under the event name Smoke Responsibly Social.
www.smokeresponsiblysocial.com

Thank you to our partners and sponsors for supporting Daily Roller's community development efforts as they relate to Smoke Responsibly monthly discussion driven socials. Thank you to Illinois NORML for providing the Smoke Responsibly social attendees with great freebies from Illinois based cannabis companies & brands. Thank you Midlane Esport for welcoming our socials into your venue & supporting our mission. And of course thank you to our initial presenting sponsors Cannexus Consulting & Emerald City Coffee- Chicago.
If we missed you at our latest social, join us for our October Costume Social with Cannabis Equity IL Coalition. RSVP HERE: https://www.smokeresponsiblysocial.com/event-detai...
Stay Informed Subscribe to Daily Roller e-mail list in the website footer. Thank you for rolling!